British street artist Banksy has shared a new film featuring his latest artwork located in Birmingham, UK. The piece comprises of two reindeer spray-painted onto a wall ascending into the air. Instead of a sleigh, as is appropriate for the holiday season, the animals appear to be 'tied' to a public bench occupied by a homeless man.
The film, uploaded to the artist's official website and instagram account, is set to a rendition of Bing Crosby's 'I'll be home for Christmas.' It vaguely identifies the homeless man as 'Ryan' and a description detailing a brief period of 20 minutes of his life.
'God bless Birmingham,' the post reads. 'In the 20 minutes we filmed Tyan on this bench passers-by gave him a hot drink, two chocolate bars and a lighter — without him ever asking for anything.'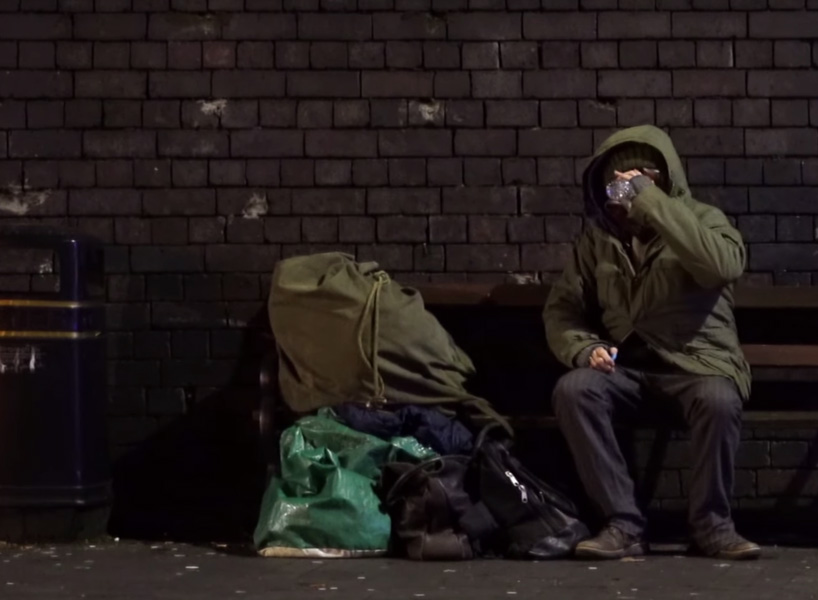 The camera focuses on the man who rests on the bench that is adjacent to Banksy's reindeer mural. As it pans out the illusion that the animals are taking him on a journey into the sky is revealed.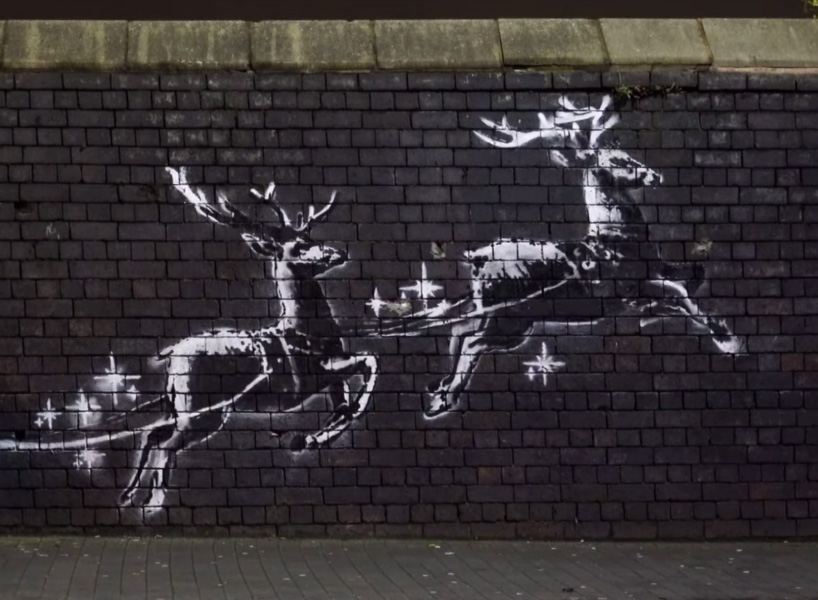 The piece has been released just days before the UK's general election on december 12 and highlights the fact that homelessness has reached record highs in the UK. In Birmingham 1 in 73 people are living without a place to call home and according to a report by housing charity shelter, 320,000 people are currently homeless across britain. 135,000 of them are children.