Konami is celebrating its 50th anniversary in style with the reveal of three classic game collections on PS4, Xbox One, Switch, and PC. It all starts on April 18 with the Arcade Classics collection, followed by the Castlevania Anniversary Collection and Contra Anniversary Collection in early summer.
Arcade Classics includes Haunted Castle, Typhoon, Gradius, Gradius II, Life Force, Thunder Cross, Scramble, and Twin Bee.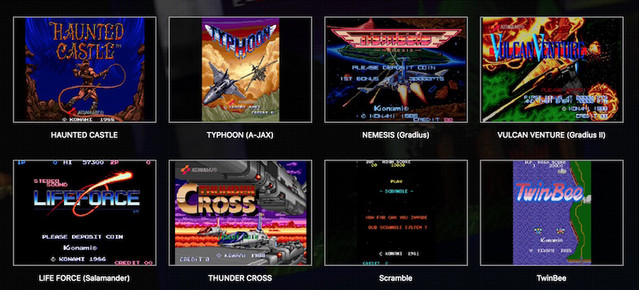 Four games have been revealed so far for the Castlevania Anniversary Collection, including Castlevania, Castlevania III: Dracula's Curse, Castlevania II: Belmont's Revenge, and Super Castlevania IV.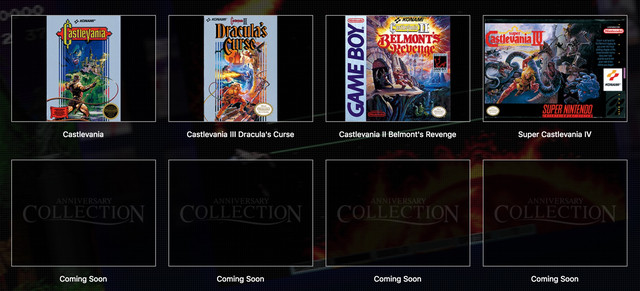 The same goes for the Contra Anniversary Collection, which has four games shrouded in mystery beneath Contra, Super Contra, Super C, and Contra III: The Alien Wars.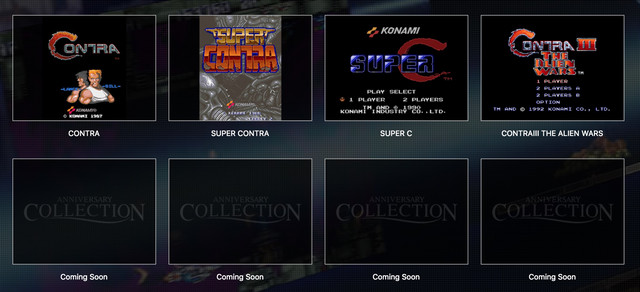 In addition to the games, the collections include a bonus eBook with information and behind-the-scenes insight. Stay tuned for more on these digital releases as Konami announces the rest of the games.