Many are already plenty familiar with actor Michael B. Jordan's love for anime, which ranges from classics like Dragon Ball Z to modern hits like Attack on Titan and beyond. He recently spoke with Highsnobiety for the magazine's 19th issue, covering the way Dragon Ball Z blew his mind, his role on Rooster Teeth's gen:LOCK, and even how Naruto influenced his own capsule collection for fashion brand Coach, for which he was named a a global ambassador last September. 
In fact, Naruto wasn't just an inspiration for the line; Jordan based the entire thing on Masashi Kishimoto's series. When collaborating with Coach creative director Stuart Vevers, Jordan would go into a ton of detail about anime and the world of Naruto, breaking down everything from the characters to the symbols and designing pieces from there. 
Many of those symbols made their way into the line, including the spiral symbol of the Leaf Village and the emblem of the Uchiha clan. There's even a bomber jacket with detachable sleeves that takes inspiration from Kakashi's own jacket, and it's no surprise that this is one of Jordan's favorite pieces.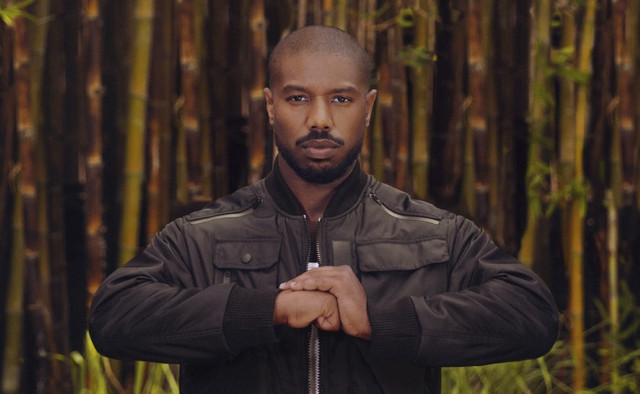 Here are some of his thoughts on the collection: 
"I wanted something that people who loved anime would be able to pick up on — small Easter eggs here and there that people really grab on to … It's subtle. It's not over the top, but you still get it in the lining of certain jackets, or a print on some of the tote bags."
It's definitely worth reading the full article for more insight into the anime series he loves and how it's all such a big part of his childhood, adult life, and creativity. 
Some other sections of note: Jordan has apparently been approached to do some live-action takes on anime, but he's declined them all. He cites the gap between real life's limitations and anime's signature style as one of the major hurdles, adding that you only have a shot at success if you "stay authentic to the manga and the anime." 
As for the recent Area 51 raid, he thought about going and just seeing what happens from way back in the back. Jordan thought the memes were hilarious, and says his Naruto run is good. 
Finally, some fuel for the ancient subs vs. dubs debate. Jordan's a subs guy:
"It's the only way to really watch it for me. I need to hear the Japanese… the English dub is not the same messaging that it was intended to be. It's just a different translation."