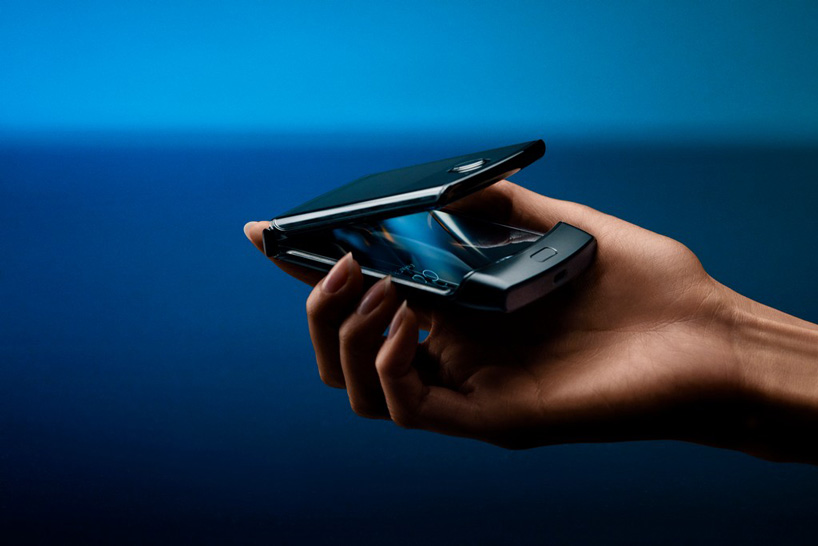 As speculated in recently leaked info, a 2.7-inch touchscreen 'quick view display' on the front of the phone displays notifications whilst closed. it allows users to swipe through messages, control music, or take a selfie with the 16-megapixel camera, which works as the standard rear-view camera when open. There's also an interior five-megapixel camera.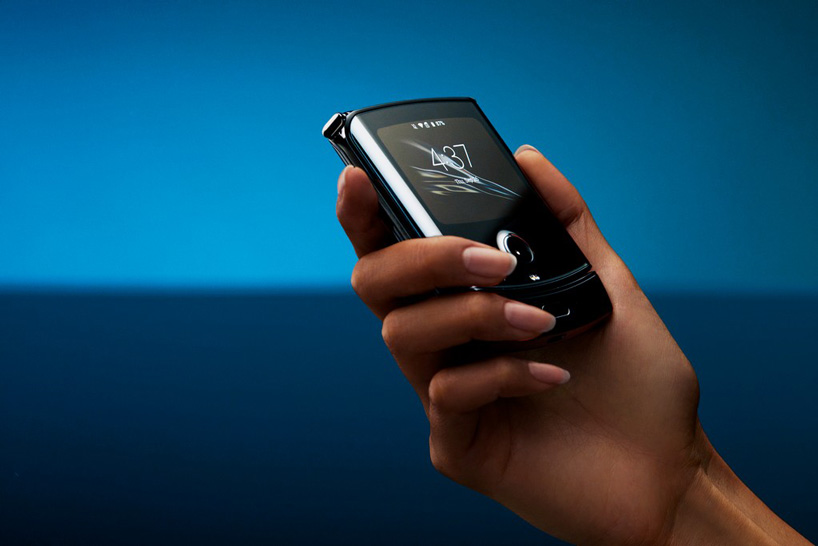 =
The RAZR isn't the first phone with a foldable display we've seen this year but its certainly different to previous models. unlike the Galaxy fold, which was finally released in september after a wave of bad reviews delayed its planned launch, the RAZR has a screen that folds vertically meaning it can always be held with one hand.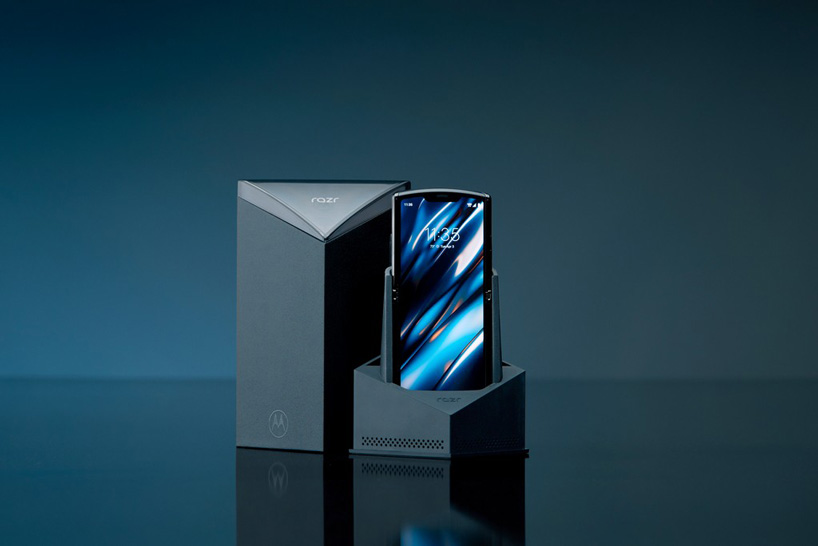 Instead of a phone that can turn into a tablet, the motorla RAZR is a phone that halves in size, folding up to fit in nearly any pocket. users can keep their RAZR secure using a fingerprint reader and download apps onto 128GB of storage. Motorola is currently working with google to ensure apps seamlessly transition from the front display to the main one.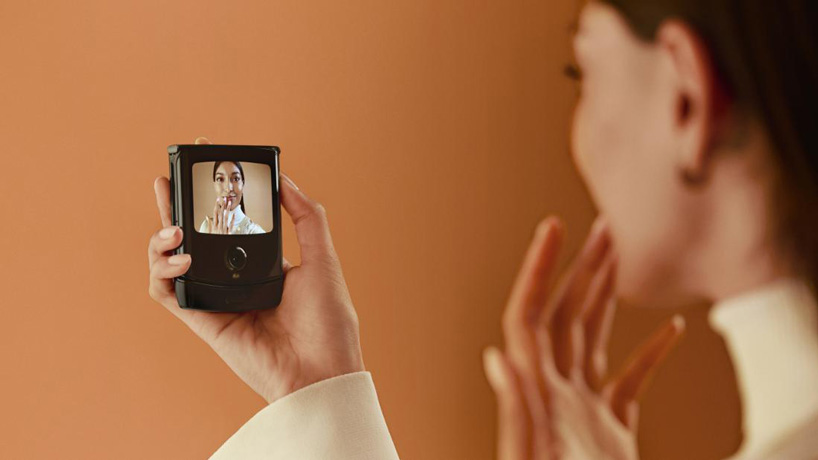 Motorola also claims to be splash-proof with an internal nano-coating and has a stronger screen. meanwhile, an 'industry-first, patent-protected zero-gap hinge' lets the phone close completely, protecting the main display from dust and other debris.
The same hinge has been reported as being a little stiff so how easy it is to open and close with a flick of the wrist is unknown. also expected to perform less well is the 2,510 mah battery, a smaller battery than the Samsung Galaxy S10, the Google Pixel 4, and newer iPhones.
Despite being dramatically more expensive than other flagship devices from apple, the new motorola RAZR will be the cheapest foldable phone when it enters the market. It will sell for $1,500 and be available for pre-order in december. It will only be sold on verizon in the US for now with a planned launch in Verizon stores sometime in january 2020.