The newest Ghost in the Shell TV anime sees a return to the Stand Alone Complex format not seen since 2006. The Kenji Kamiyama (who returns from Stand Alone Complex) directed franchise, based on the manga by Shirow Masamune, was announced in June 2019 as a 3DCG Netflix series by the team from the creative team who made the Ultraman anime.
On January 26, a new trailer was streamed announcing the full returning cast from Stand Alone Complex – who were replaced for the Arise series – as well as an April 2020 release on the streaming platform.
longside the trailer, the official website for Ghost in The Shell SAC_2045 was updated with a new key visual from character designer Ilya Kuvshinov (The Wonderland) and a synopsis of the 24 episode series, which reads:
In the year 2045, after an economic disaster known as the Synchronized Global Default, rapid developments in AI propelled the world to enter a state of "Sustainable War". However, the public is not aware of the threat that AI has towards the human race.
Full-body cyborg Major Motoko Kusanagi and her second-in-command Batou are former members of Public Security Section 9, who are now hired mercenaries traveling hot devastated American west coast. This land is full of opportunity for the major and her team, they utilize their enhanced cyberbrains and combat skills from their time working in Section 9. However, things get complicated with the emergence of "post humans," who have extreme intelligence and physical powers. The members of Section 9 comeback together again in order to face this new threat.
The above trailer gives us our first sound of the opening theme for the series, "Fly with me," from the creative team millennium parade, who are credited as millennium parade x ghost in the shell: SAC_2045 for the theme. Daiki Tsuneta, who is part of millennium parade, commented that "the worldview we are trying to make with millennium parade was heavily influenced by Ghost in the Shell" so this song "which has such attachment and affection" makes him "very happy" to "play a part in Ghost in the Shell."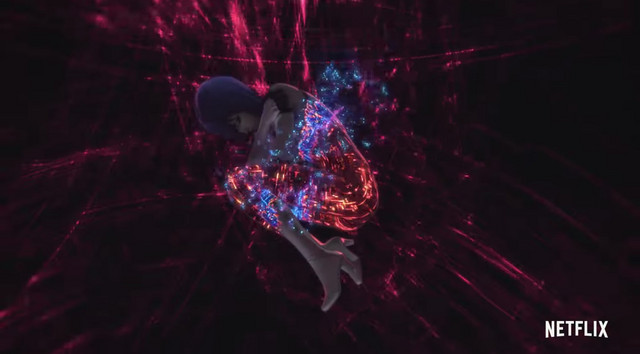 Ghost in The Shell SAC_2045 will also have a stage at Anime Japan 2020 with the cast and directors in March before it's released on Netflix worldwide in April 2020.