Custom build specialist Brent Walter has taken apart an original Volkswagen Beetle to create two retro-styled mini bikes. Called the 'Volkspod', Walter repurposes the fenders from a type 1 model melding them together to create a custom frame.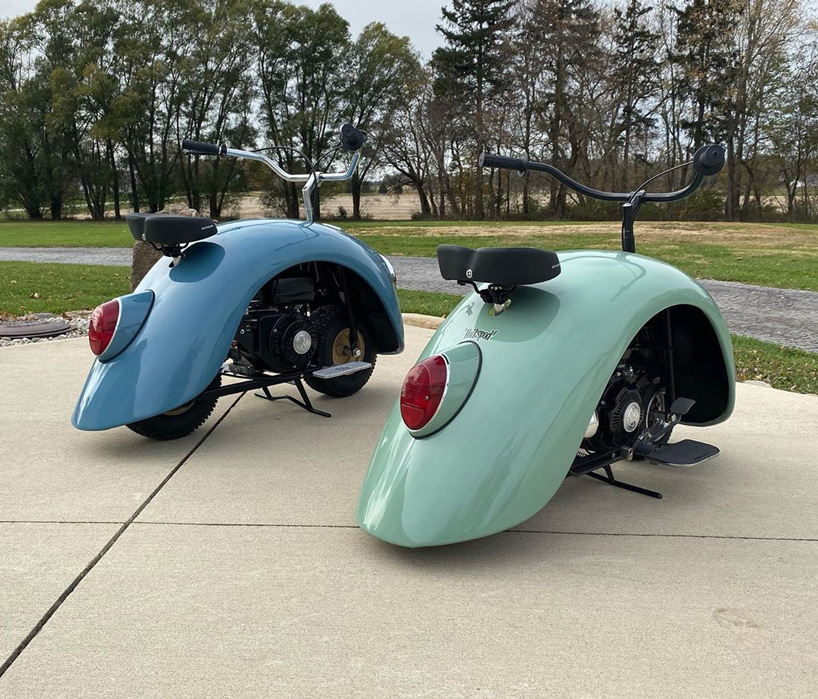 Beneath the custom frame, which has been worked to include a head and tail-light system, is a 79cc Volkswagen engine. echoing its distinctive round shape, Walter's reinterpretation combines adds wide handlebar, reminiscent of retro bicycles from the 90s.
The mini scooter pays homage to the Volkswagen Beetle type 1 or the 'bug', which has gained iconic status since it's release. Walter has created two versions of his 'Volkspod' in iconic shades of the original beetle: birch green and pastel blue.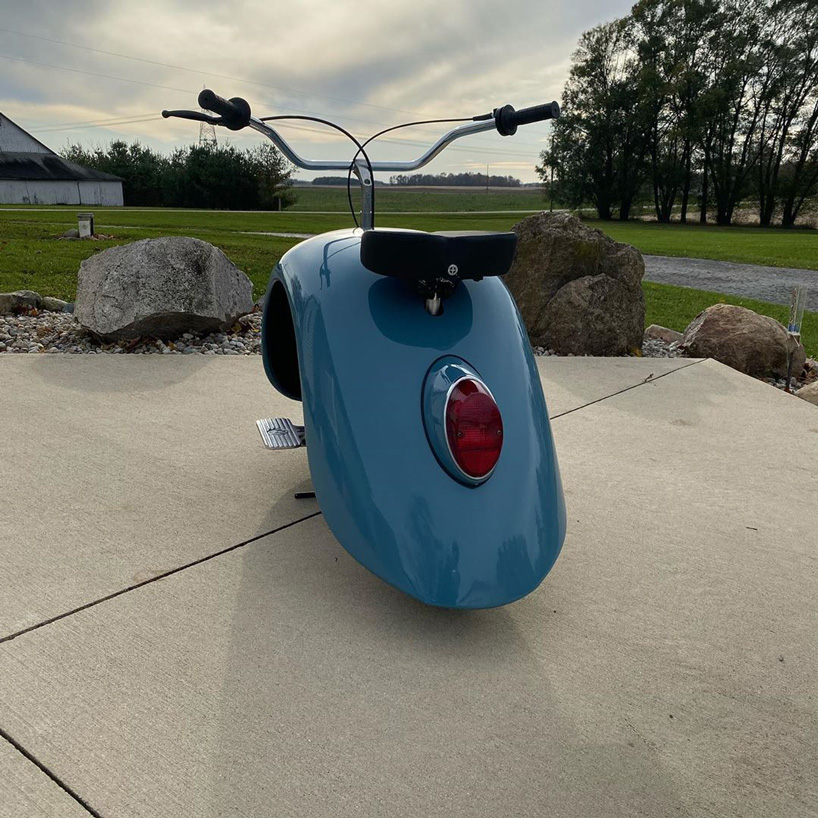 Designed in the 1930s, civilian Beetles only began to be produced in significant numbers by the end of the 1940s due to World War II. The car was then internally designated the Volkswagen type 1, and marketed simply as the Volkswagen. later models were designated Volkswagen 1200, 1300, 1500, 1302, or 1303, the former three indicating engine displacement, the latter two derived from the model number.